On November 29 and 30, the Global Heart Hub is bringing together patient representatives from all over the world for the second Unite Annual Summit. (Free Virtual Event)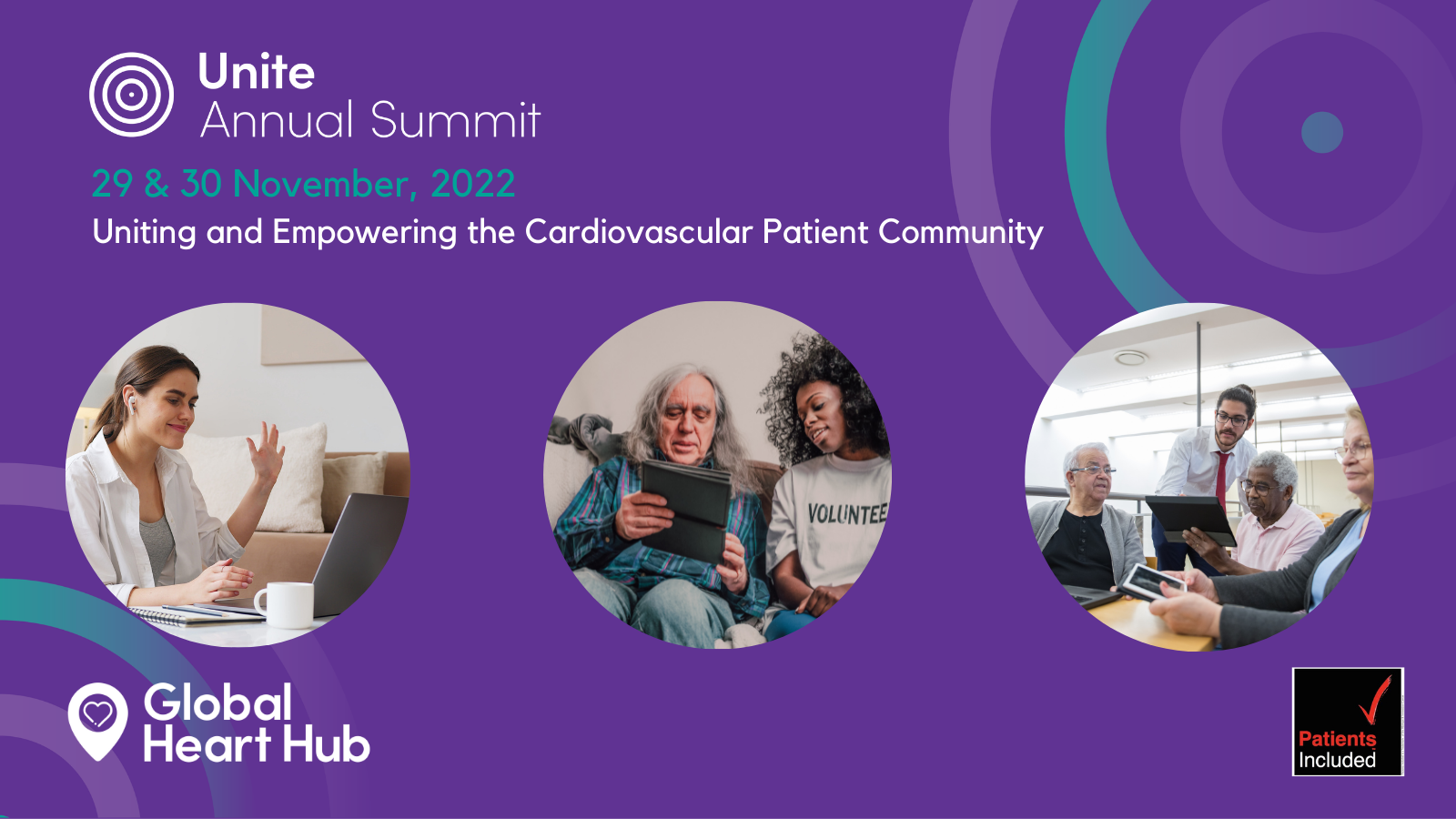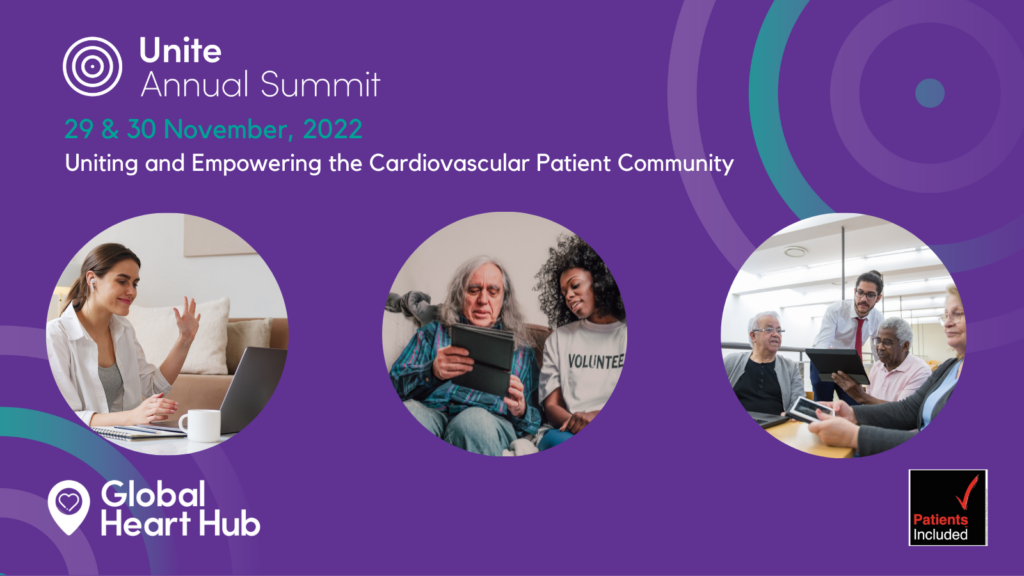 We have world class speakers and a great programme lined up for you including:
How To sessions on Sustainable Fundraising, Professionalising Patient Organisations and Achieving Political Impact.
Hot Topics in Cardiovascular Disease, such as the links between Heart Disease and Mental Health, and Innovations in Personalised Medicines
Disease Focus sessions on Heart Failure, Heart Valve Disease, Cardiomyopathy, Women and Heart Disease and ASCVD
Join us online from 3:00pm to 6:30pm CET
460 people from more than 50 countries registered for the Unite Summit in 2021 – join them in 2022!
Not available on November 29/30?
REGISTER  anyway to receive 6 months' access to the session recordings – available only to registered delegates.
Spread the word!
Please encourage your community, your colleagues, your friends and family to register too.
How?
Supported by: