Learn more about the conferences, webinars, core topics meetings, seminars, and other learning opportunities.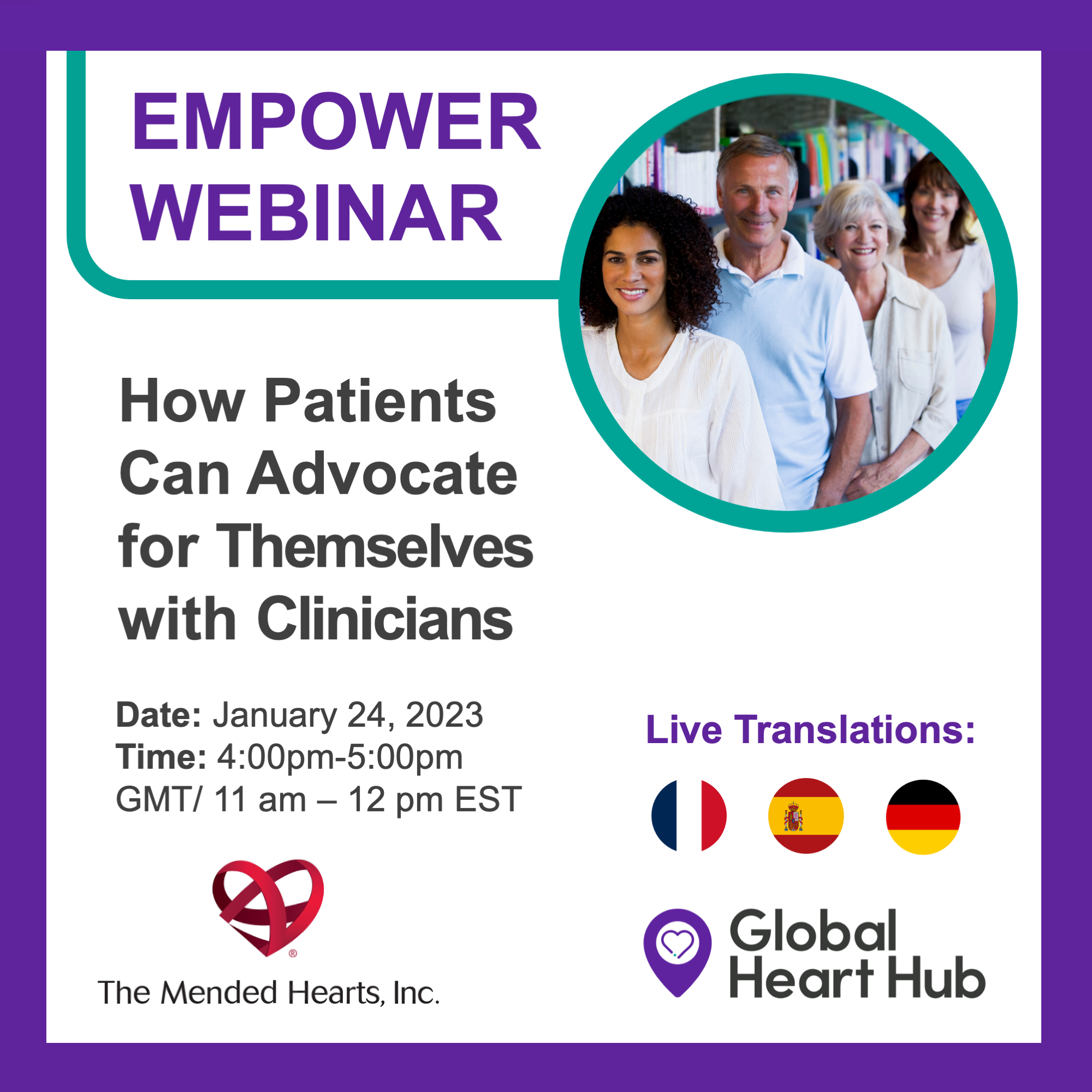 Upcoming:
Empower Webinar
When: 24 January, 2023
Time: 4 pm – 5 pm GMT (11:00 am – 12:00 pm EST)
Where: Online
Global Heart Hub & Mended Hearts® are excited to host this session for all patients who are looking for tips, tools, and advice for advocating for themselves with clinicians.
The webinar will be presented in English but will have live audio translations into Spanish, French, and German.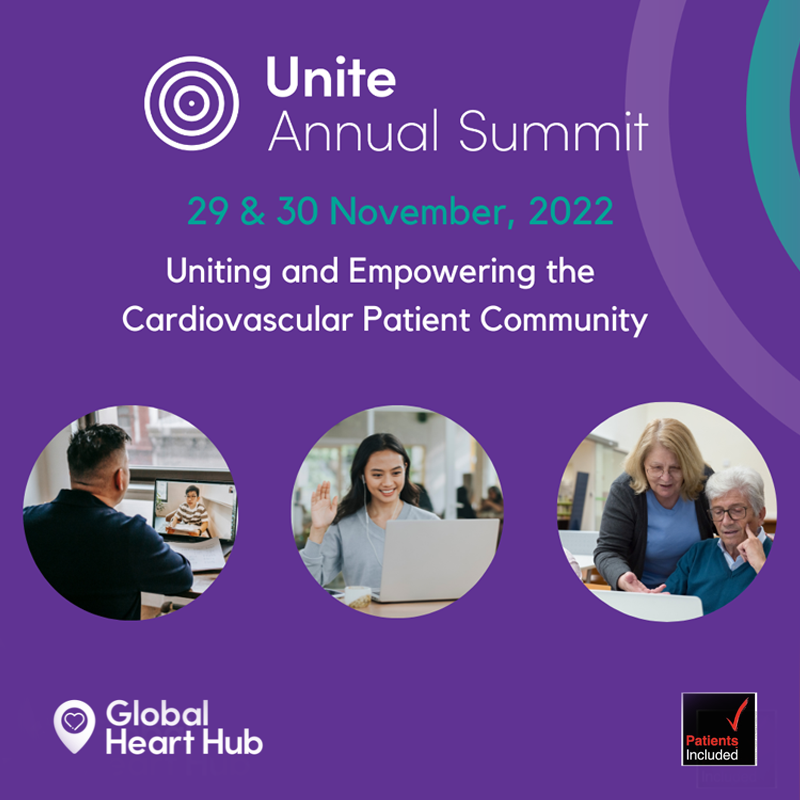 Past Event:
Unite Annual Summit
When: 29 – 30 November, 2022
Where: Online
On 29th and 30th November 2022, the Global Heart Hub brought together patient representatives from all over the world for its second annual Unite Summit. This virtual conference aims to unite and empower cardiovascular patients and patient advocates on matters of importance to the community.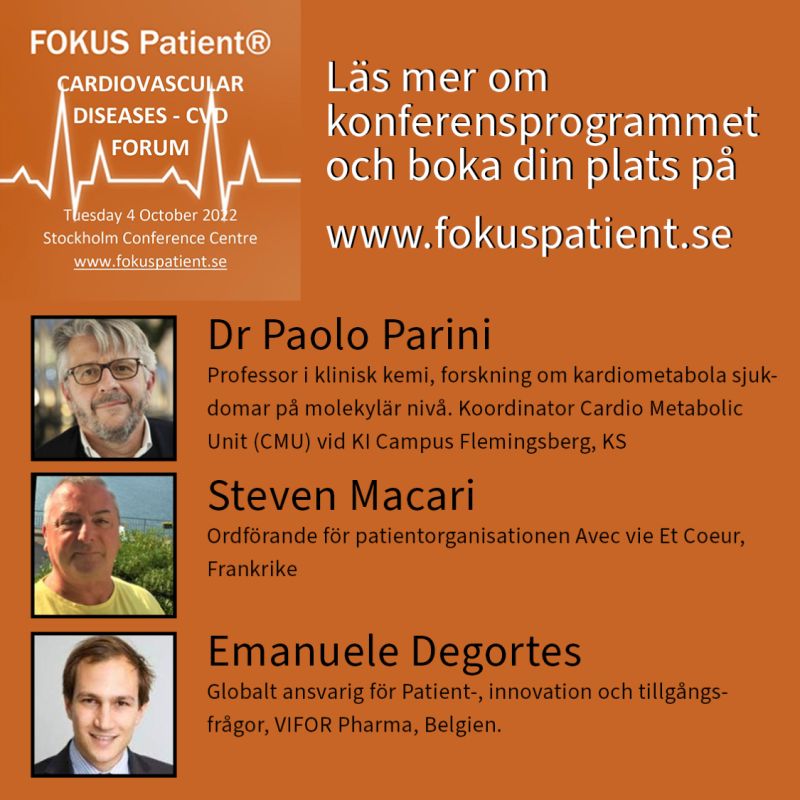 Past Event:
FOKUS Patient® Event 2022
When: 3 – 5 October, 2022
Where: City Conference Center, Stockholm
Cardiovascular Diseases, CVD Forum
Global Heart Hub is proud to partner with FOKUS Patient® to co-organise a forum with an oversight of the biggest CVD's like heart failure and heart valve diseases, but also about hypertrophic cardiomyopathy which more people need to be aware of. More knowledge is also needed about the connection between cardiovascular diseases and other diagnoses like diabetes, kidney diseases, cancer, or stroke. Through extensive R&D activities all over the world and a greater participation from patients to drive development in using new methods and new treatments, more people with CVD can survive.
For more information: https://fokuspatient.se/fokus-event-2022/