Toolkit for the launch of the heart valve patient journey report
Heart valve disease: working together to create a better patient journey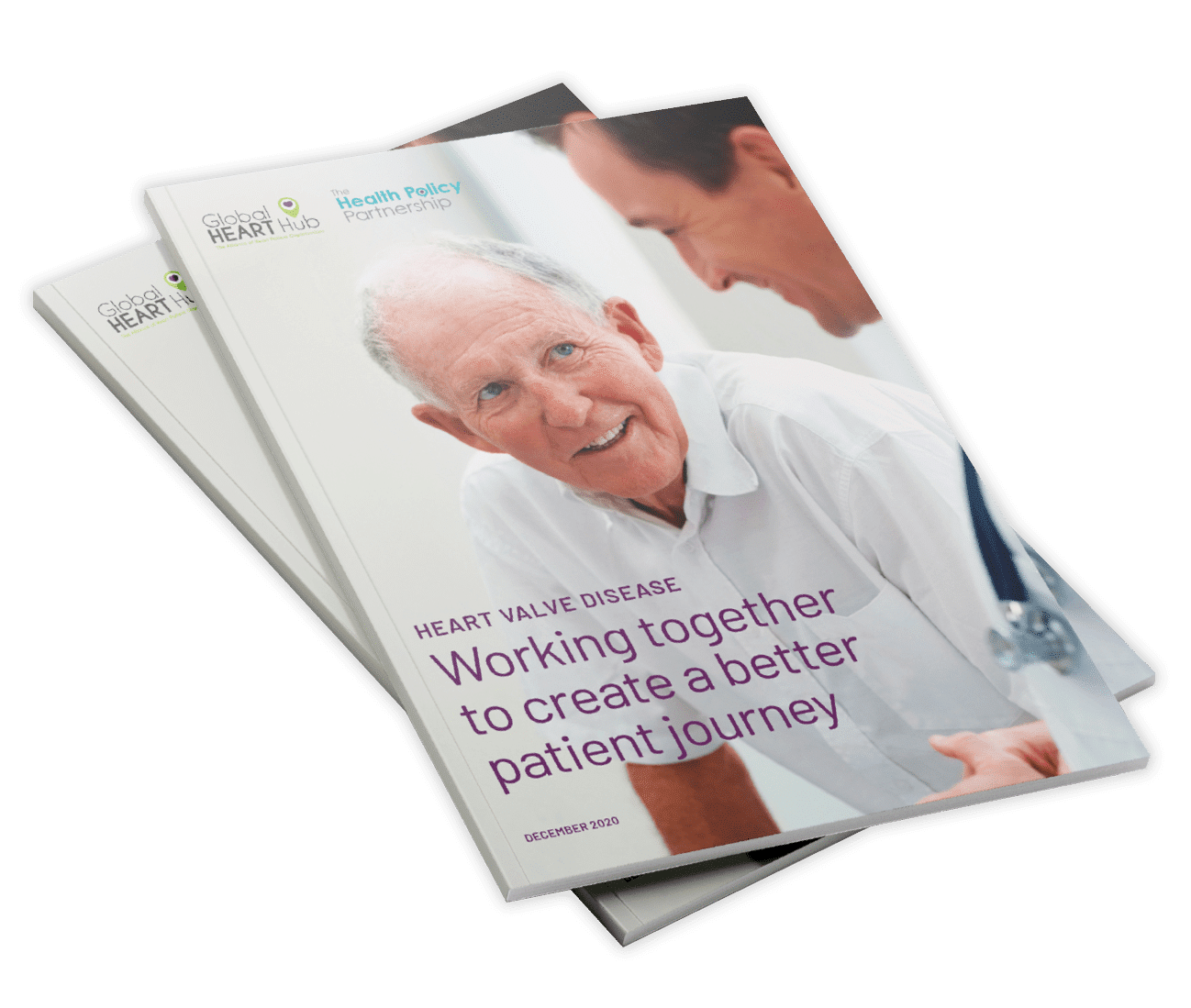 Report launches on 10 December
Please do not share any of these materials publicly before the launch date
In early 2020, the Global Heart Hub's Heart Valve Disease Patient Council partnered with The Health Policy Partnership, an independent health policy research organisation, to develop a report aiming to raise stakeholder awareness of heart valve disease across Europe. The report was created under the guidance of a multidisciplinary advisory group, whose members included patient representatives and different healthcare professionals engaged in heart valve disease care from around Europe.
We are delighted to provide you with materials to prepare for the report launch on 10 December.
To start, please read our toolkit instructions.
Download the materials for the launch, including:
Toolkit Instructions
Key Messages
Full Report (PDF)
Report Summary (EN, DE, ES, FR, IT, NL)
Sample Social Media Posts
Social Media Assets
Template Letter for Stakeholder Research
Slide Deck for Stakeholder Engagement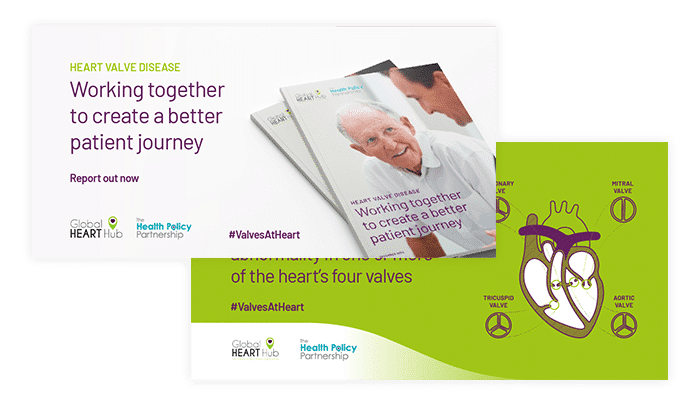 On 10 December
 at 6am GMT, the Global Heart Hub and
The Health Policy Partnership will launch the project page with the full report, available at globalhearthub.org.
Join us and help raise awareness – addressing gaps in heart valve care is important, and urgent
We call on decision-makers across Europe to work closely with healthcare professionals, patient organisations and the research community to ensure that all patients with heart valve disease have access to appropriate diagnoses and treatment without delays.
Download the toolkit materials now and join us in launching the report on 10 December.
For more information, please contact:
Project leads


Follow the Global Heart Hub and The Health Policy Partnership on social media
The Health Policy Partnership