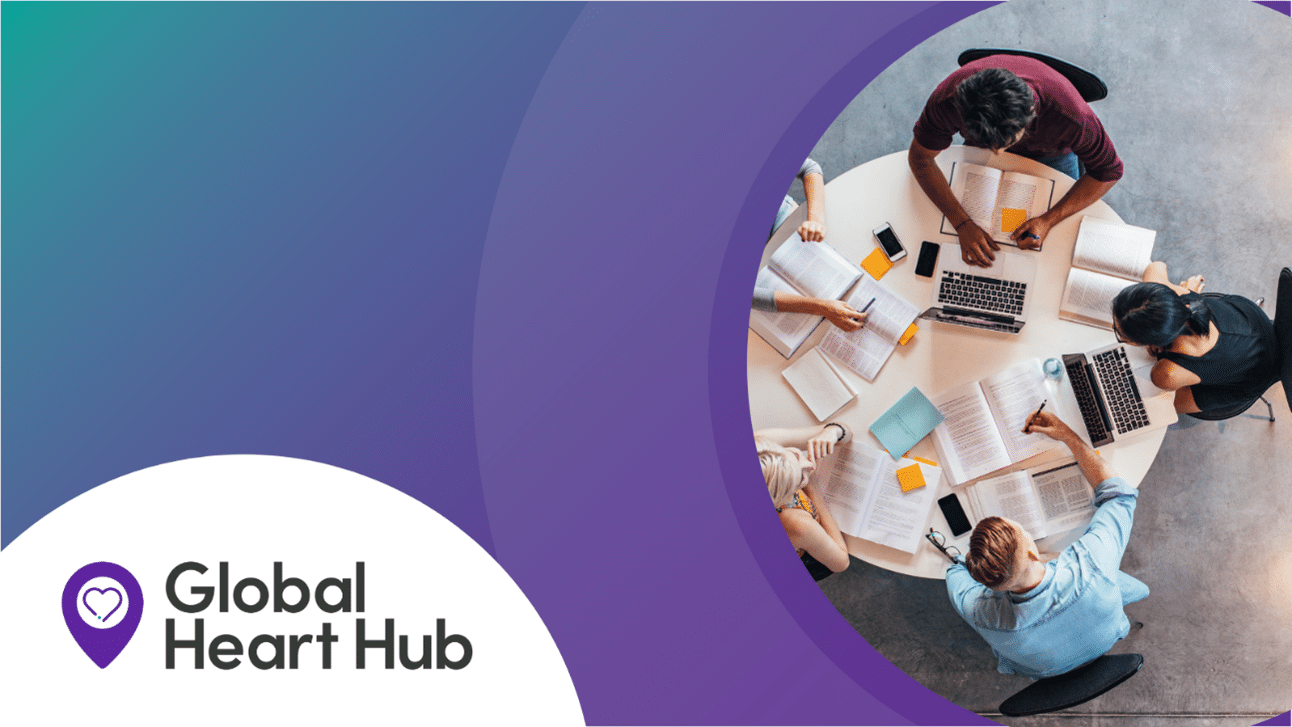 The Global Heart Hub is growing and so is our team, which has become even more global with team members in Ireland, the UK, Belgium, Lithuania and Switzerland.
We are delighted to have new faces on our team. In 2022, we welcomed Mariana Branco, who is the Global Heart Hub Community Engagement & Development Manager based in Belgium, and responsible for strengthening and growing the Global Heart Hub Community. We also welcomed Jackie Briggs, who is the Global Heart Hub Development Executive based in the UK, responsible for supporting and developing the Cardiomyopathy Patient Council within the Global Heart Hub. Mariana and Jackie are the latest addition to the GHH global and growing family.
In 2021, we welcomed Aistė Štaraitė, who is the Global Heart Hub Heart Failure Development Executive and Chair of the Heart Failure Patient Council in Lithuania, and Olive Fenton, who is the Development Executive leading the Global Heart Hub Academy and Cardio-Diabetes initiatives and is based in Switzerland.
They all join our team in Ireland: Neil Johnson (our Executive Director), Edel Kenneally (our Communications Manager, responsible for managing GHH communications), Jacqui Aupiais ( Executive Assistant to our Executive Director) and Teresa Glynn (our Development Executive who leads the Heart Valve Disease Patient Council).